We love to welcome youth to be part of our church family at St James. During our group meetings we aim to teach the Bible to everyone in an engaging way, as well as encouraging friendships amongst the groups in a safe and fun environment. 
Dive into Colossians: Rooted and built up.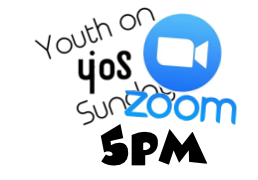 Over the next 4 weeks we will meet together on zoom from 5pm for about 45 mins.
Each week there will be Bible study notes to look at, which will be available to download below for the young people to read and watch the video on their own or with others at home.
Then when we come together on zoom on a Sunday we will discus it together as well as any other issues or questions we might have, play some games and pray for each other. Please do join us.
—
On a Sunday night we dive deep into God's word and explore some of life's big questions. It is also a chance to hang out and catch up with each other! Youth on Sunday is open to any young people aged 11-18 (school year 7-13).
Contact
Contact Ben Pearson for further details: 07483132329
Email: ben@churchbytheriver.org.uk