The care and protection of children, young people and adults involved in Church activities is the responsibility of everyone who participates in the life of the Church. 
Safeguarding in the Parish of Hemingford Grey – who's who?
The Incumbent (Vacant)
Youth & Children's Minister
Ben Pearson 07483132329
The Churchwardens
Mike Pinnock                                                                                        01487 841080
The Parish Safeguarding Officer
Heather Chambers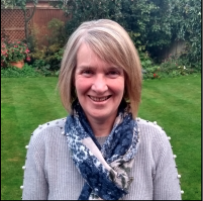 Heather can be contacted on 01480 830707 or by email on: safeguarding@churchbytheriver.org.uk
If you have a concern relating to safeguarding, please feel free to contact Heather. This could be a concern about somebody else or about something which has affected you personally.                            
The team of licensed/accredited ministers
Mr G Barrett, Mrs J Hall, Mrs E Pinnock, Mr S Terrell, Mr T Weatherfield
Parish Administrator & Office Staff
Rachel Winton (Parish Administrator) 01480 467250
Joanne Drye (Administrative Assistant)
Who will you talk to if you observe or are told about Safeguarding concerns?
1. The Vicar, 2. The Youth Minister, 3. A churchwarden
Contact outside the Parish:
Diocesan Safeguarding Officer- Sarah King
Diocese of Ely Safeguarding Team
More information and contact details for reporting a safeguarding concern can be found on the Diocese of Ely website here https://www.elydiocese.org/safeguarding/contact-team