We begin all our Sunday services at 10am
St James' is a family church for people of all ages.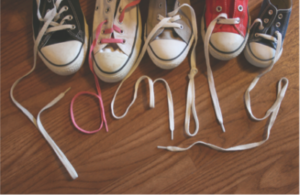 Our pattern of services during the month:
1st Sunday of the month: All together worship
2nd Sunday: Morning worship (Youth & Jr Church meet)
3rd Sunday: Communion Service (Youth Meets)
4th Sunday: Morning worship (Youth & Jr Church meet)
(5th Sunday: Café church)
What is on for kids & young people at church?
Families with young children are welcome at St James' Church. Baby changing facilities are provided in the base of the tower along with a Crèche corner at the back of the building.
On the Sunday's when children and young people attend their own groups, these start at 10am at the Parish Centre (33 high Street) for children (18 months-10 years) and youth (10yrs-15yrs) meets in the Reading Room next door. The children and youth are brought back towards the end of the morning service.
What should I expect when I visit the church?
You will receive a very warm welcome particularly from our Welcome Team who will be able to answer your questions and direct you to where you need to go. Services will be informal, just like a family gathering. We will be looking at passages of the Bible, hearing from a preacher as to what the Bible is telling us about God and ourselves, singing songs to God and about God and spending time praying together.
Is there a dress code?
No! Please just be yourself and come dressed in your 'normal' clothes.
Will I have to join in?
Not at all! You are free to simply observe or participate as much as feels comfortable for you.
For more details please contact: ben@churchbytheriver.org.uk or admin@churchbytheriver.org.uk