We love to welcome children and young people to be part of our church family at St James. During our group meetings we aim to teach the Bible to everyone in an engaging way, as well as encouraging friendships in a safe and fun environment.
Junior Church
Jr church meets during the morning in-person service on the 2nd & 4th Sunday during term time. Children aged 0-11 are welcome to join us at the Parish Centre from 10am for their own program.
They will enjoy fun and engaging bible teaching in various groups, play games and do fun activities to help them understand the true story from the Bible.
Jr Church is led by a core group of leaders, ensuring that children can grow relationships with their leaders and with one another. We do this so that they can learn in a familiar and caring atmosphere.
We have 3 groups:
Scramblers: 18months – 3yrs
Adventures: 3yrs – 7yrs
Trail Blazers: 7yrs – 10yrs
The children are brought back to church before the end of the service.
---
Youth
We currently meet at 10:00am on a 2nd, 3rd & 4th (& any 5th) Sunday during the morning in-person service. We meet at 6 Church Lane, for a mix of fun, bible study and explore some of life's big questions. It is also a chance to hang out and catch up with each other!
Youth on Sunday is open to any young people aged 10-15 (school years 6-10). If you have any questions please contact: ben@churchbytheriver.org.uk
Lads Bible Study
Open to boys aged 15 – 18yrs – See details below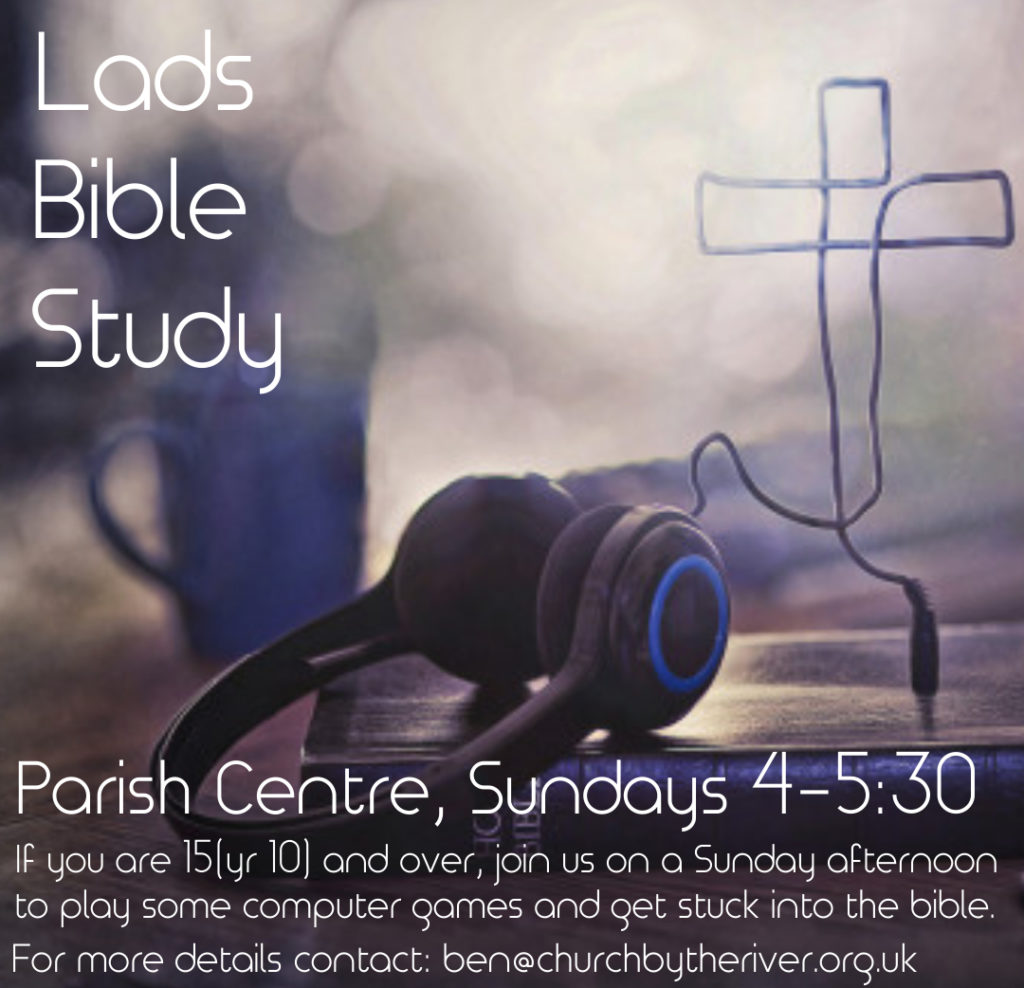 ---
If you would like your child or young person to attend our groups please complete the registration form below
Registration & Parental consent form
---
Check out our facebook page to see what else we get up to…